About Us
Russell Hill Rogers established his namesake Fund for the Arts for the support, encouragement, and preservation of the creative and performing arts in the San Antonio area. Since its establishment, the Fund has underwritten concerts, ballets, operas, and various other productions; supported major art acquisitions; and brought special exhibitions and guest artists of the highest caliber to organizations throughout Bexar County.
---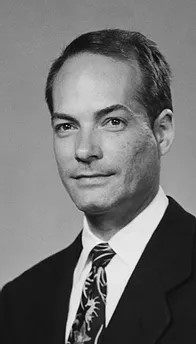 History
Russell Hill Rogers (1920-1986), a San Antonio businessman, philanthropist, and patron, had a long association with the arts in San Antonio. While in high school, he was concertmaster of the San Antonio Youth Symphony, and at the age of 17, he was chosen to be in the violin section of San Antonio's first Symphony Orchestra.
For over 40 years, he was active in most of San Antonio's arts organizations, serving on the Boards of the San Antonio Symphony Society, the San Antonio Museum of Art, and on the Council of the McNay Art Museum. As an actor and singer, Rogers played many roles on the stage of the San Pedro Playhouse and served as President of the Board of Directors of the San Antonio Little Theatre. He was also a member and past president of the Texas Watercolor Society and sang with the Symphony Mastersingers for a time, including the period during which they served as the Opera Chorus for the touring Metropolitan Opera productions presented annually in San Antonio. In 1979, a gift to the San Antonio Symphony from Rogers established the annual Russell Hill Rogers String Residency, providing local string players of all ages with a unique opportunity to work with internationally renowned artists.
---
Board of Trustees
Jean Rogers Winchell

Chairman
1986 - Present

Sarah Harte

Managing Trustee
2011 – Present

Brad Parman

Managing Trustee
2020 – Present

Amy E. Stieren

Managing Trustee
2020 – Present

Gurpaul Singh

Managing Trustee
2022 – Present

Barbara Seale Condos

Trustee 1986 – 2021
Emeritus Trustee 2021 – 2022

Allan G. Paterson

Trustee 1986 – 2020
Emeritus Trustee 2020 – Present

Robert R. Lende

Trustee 1992 – 2020
Emeritus Trustee 2020 – Present

Jennifer Peace

Executive Director
2020 - Present
---